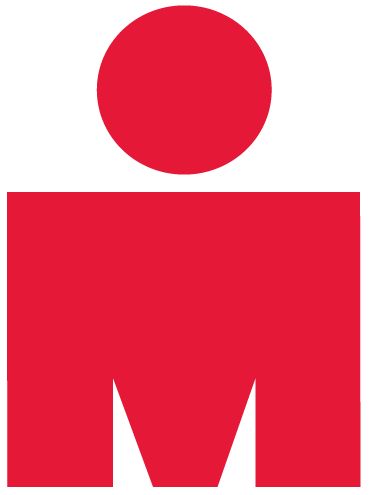 On October 4, 1998 I did my first triathlon, the Mission Bay Sprint consisting of a 500 meter swim, a 15K bike and a 5K run. It took me 1 hour and 24 minutes and finished in the back of the pack. I had just turned 40 years old and figured that a Sprint distance triathlon a year would be a great goal for staying in shape. I did the same race in 1999 and 2000. Then in 2001 I participated in an International distance triathlon consisting of a 1000 meter swim, a 30K bike and a 10K run, exactly twice the distance of a Sprint. This race took me 2 hours and 30 minutes and again I finished in the back of the pack. So the next year in 2001, I did a Half Ironman distance triathlon consisting of a 1.2 mile swim, a 56 mile bike and a 13.1 mile run. This is a bit more than twice the distance of an International. The race took me 6 hours and 57 minutes and I finished in the back of the pack. I am consistent if nothing else.
I was clearly hooked. In 2002, I did my first full Ironman consisting of a 2.4 mile swim, a 112 mile bike and a 26.2 mile run. The race took me 13 hours and 8 minutes and finished once again in the back of the pack.
Clearly, my goal had changed from a Sprint a year. My new goal became to do at least a half or full Ironman every year. So far, I have done 17 half Ironmans and 7 full Ironmans. I really want to do a full when I am 70 years old and beyond. I have a friend, 17 years my senior, who I train with. He inspires me to keep going. I will need to be careful, listen to my body, rest enough and frankly, be very lucky to continue enjoying this sport for the decades to come.
I have used a few coaches over the years and have settled into the not very well known Coach Fackler Program. I swim, bike and run enough to finish whatever race is ahead of me. I do put in the necessary distance, but I don't go super hard as it hurts too much. My lungs, heart and muscles don't like the pain and agony. I add in a good dose of hard manual labor when I am in Durango and Pilates when I am in San Diego. I eat good food most of the time. I enjoy adult beverages in moderation. I relax and have fun. So far so good.
I have registered for the Boulder Ironman, that will take place on June 10, 2018, and will hopefully be my eight full Ironman. It's a few weeks after I turn 60. Though up in the mountains, the Boulder races are relatively flat and since I live half time just outside of Durango at 8150′ of elevation, the Boulder race is in "thicker" air. In August 2017, I did the Boulder Half Ironman (70.3) in 6 hours and 42 minutes, finishing 1400 out of 2093. That is good enough for me and validates that my training regime is adequate. The plan going forward will be to "background" train until January 2018 and then start a slow and steady build to be ready for the June 2018 event.
I am slowing down in the frequency of the full Ironman regime for a couple of reasons. First, it is hard on the body and I don't want to hurt myself. If I am going to achieve my goal of doing my 10th full Ironman when I am 70 years old, I need to be very careful and not ruin my knees, hips, back, etc… Secondly, full Ironman training is a rather selfish endeavor. Kathy has been supportive of my obsession since I did my first in 2002, but being intentionally selfish leaves me with sort of a creepy feeling.
See you out there. Train safe. Train smart.